Following more COVID-19 crises in the UK, the Premier League has introduced stricter COVID-19 regulations.
These regulations are to take effect immediately and violators of the new regulations are bound to face strict sanctions.
Presently, Coronavirus rates in the UK especially in football are at an all-time high. As a result, some Premier League managers are calling for Top-flight football to be paused.
As of today, five Premier League clubs have had outbreaks. Namely; Manchester City, Aston Villa, Newcastle, Fulham, and Sheffield United. Already, three EPL games have been postponed.
Recently, Aston Villa had a mass Covid outbreak. All the first-team staff and players immediately went into isolation.
The youth side who are separated from the senior side were given the green light to represent the club. This resulted in their youth side facing Liverpool in the FA Cup on Friday, January 8, 2021.
Why The Sudden Surge In Cases
The English Premier League was previously excellent in curbing the spread of the virus. However, this has changed recently.
The surge in COVID-19 cases has been attributed to the negligence of several high-profile players. Over the festive period, some high-profile players chose to break the lockdown rules due to the need to reunite with loved ones.
This is coming as some supporters are reportedly angry over their inability to see their loved ones for some months now.
The Premier League Response
The Premier League responded by reminding Clubs and Players of their responsibilities and along with the reminder/warning came a new set of stricter measures.
An email sent to clubs by the Premier League (via the Guardian) read: "It is vital to ensure public, government and stakeholder confidence in the training and matchday protocols that individual transgressions by relevant persons are appropriately investigated and sanctioned by clubs.
"Failure to do so may result in disciplinary action by the league individually against the relevant person, where appropriate (for example, where his or her conduct brings the league into disrepute) and/or against the club (where the relevant person's conduct constitutes a breach of the training protocol)."
The New Rules
-Facemasks to be worn almost at all times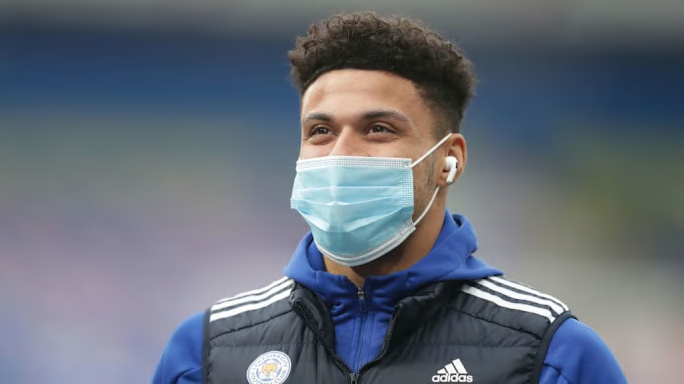 Wearing Face masks is compulsory unless when playing, warming up, or delivering post-match interviews
-A total ban on shirt swapping.
-Stricter warnings against shaking hands and hugging
-Limiting the number of guests permitted in the directors' box on matchdays.
-Doubling down on the rule that substitutes must wear a mask.
-External workers who are to come in to contact with players must have first returned a negative COVID-19 test.
-Clubs will face increased scrutiny should they suffer an outbreak.
New Rule Takes Effect Immediately
The new regulations usually would be agreed upon at the next shareholders' meeting. However, due to the volatile nature of the situation, they will be introduced and will take effect immediately.